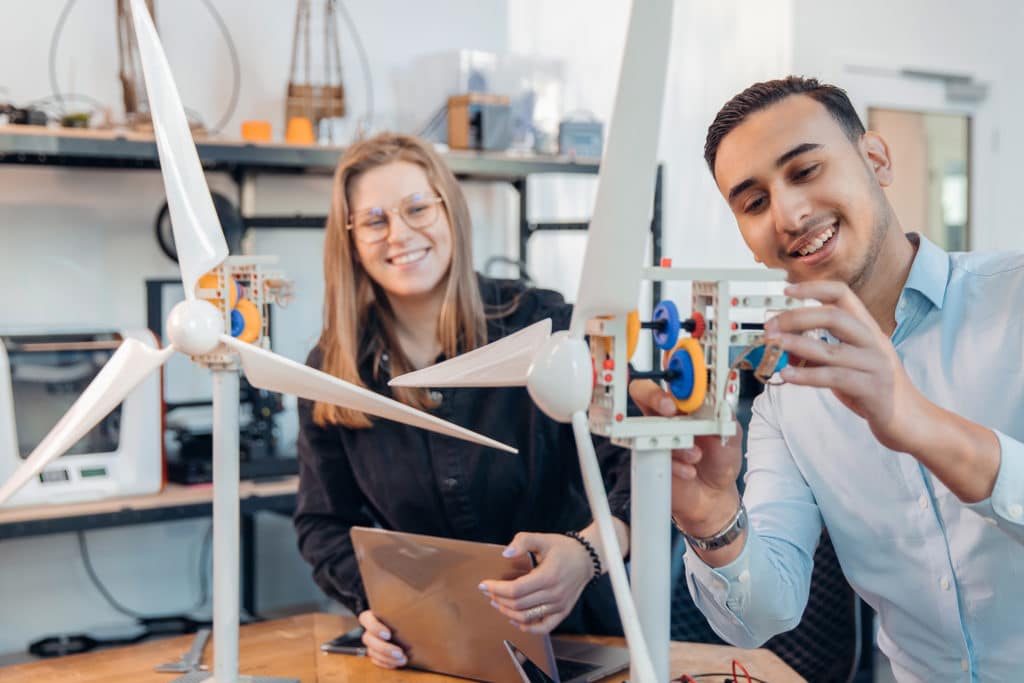 Executive Post-Graduate Degree®
If you already have completed a graduate degree in engineering and want to further sharpen your management and professional skills, enroll in one of CESI's   Executive Post-Graduate Degree® (MS®) programs. Accredited by the Conférence des Grandes Ecoles (CGE), an alliance of French higher education institutions with rigorous programs in business and engineering, these programs will help you gain further expertise in project management, quality assurance, industrial performance, computer science, and other areas.
A path of excellence
THE EXECUTIVE POST-GRADUATE PROGRAM ®
Dedicated to solving challenges in the digital and industrial world, CESI's Executive Post-Master Degrees  use innovative teaching methods with one guiding principle : constantly forging connections between theory and practice, between the academic and the professional world.
Lasting 12 months, the Executive Post-Graduate Degree® programs provide theoretical and practical training, which learners will be able to implement and enhance through a 6-month internship and professional thesis.
In close relation with our industry partners, we adapt our Post-Graduate program curricula totake into account emerging innovations and respond to current issues in industry.
CESI has redesigned several 2023 programsin order to incorporate changes industry :
Focus on CSR : the creation of an option dedicated to  corporate social responsibility in the  Quality, Safety, and Environment (QSE) MS
Implementation of blended learning : webinars and distance-learning are combined with in-person sessions taught by professors and professional experts to provide maximum flexibility
New program specializations
Emphasis on developing soft skills like critical thinking, project management, and communication developed through the professional thesis
Courses are taught by experts from the business world and faculty from CESI or partner institutions. Learning takes place both on campus and at your internship headquarters. Each student is supervised by a member of the CESI faculty as well as a company manager.
The Executive Post-Master Degree® programs
90%
of CESI MS graduates are employed within a year of graduation.
Civil Engineering & Construction
Computer science
Management
Quality, Safety, Environment
Corporate Social Responsibility
Organization & Industrial Performance