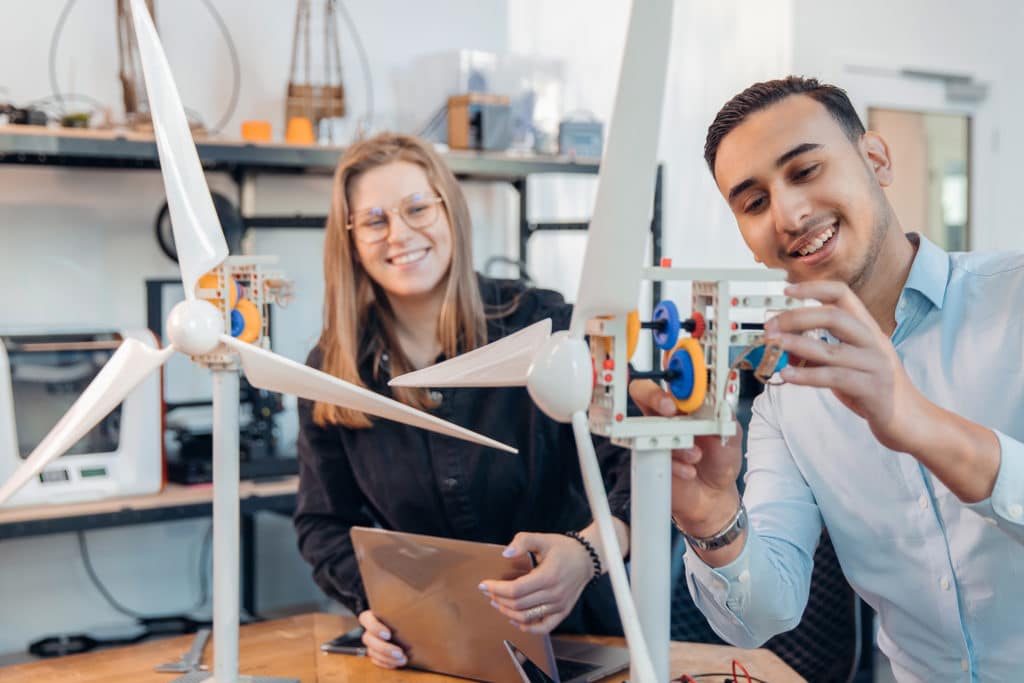 Executive Post-Master Degree® CESI
CESI offers post-master courses or, with four years of higher education with a minimum of three years of professional experience, courses of Executive Post-Master Degree® (MS®), accredited by the Conférence des Grandes Ecoles (CGE).
Executive Post-Master Degree® CESI : a path of excellence for personal development
the Executive Post-Master Degree® offer of CESI is based on a proven core !
Dedicated to the present and future challenges – digital, Big Data or the factory of the future – these Executive Post-Master Degree® courses are based on innovative teaching methods, with the same guiding principle: close and constant links between theory and practice.
With a minimum duration of 12 months, the Executive Post-Master Degree® programs of our Graduate School of Engineering provide theoretical and practical teaching, which learners will be able to implement and enhance through an assignment in a company and a professional thesis.
As close as possible to the requirements of companies, these programs are adjusted and take into account emerging subjects. The training places a great value on interpersonal skills, hindsight and understanding of the different issues and functions of the company.
In addition, the school's multi-campus positioning allows to provide some programs on several sites in France.
This year, CESI has redesigned extensively its year 2020 program offer with new options to incorporate several changes:
Greater consideration of the CSR dimension in the programs, with, for example, the creation of an option dedicated to CSR (corporate social responsibility) on the Executive Post-Master Degree® QSE;
Modules common to several programs, for a mutual enrichment of learners;
The integration of Blended Learning modules (Webinar and Learning on the job), linking two face-to-face sessions;
New options;
Emphasis on the skills developed through the professional thesis: innovation, project management, communication…
For the Executive Post-Master Degree®, the courses are taught by high-level experts from the business world and teachers from the school or partner schools. The training takes place both at the school and in the company and each of our students is supervised by a teacher from the school and a manager from the company.
The Executive Post-Master Degree® courses
90%
On average, 90% of CESI graduates are employed within a year of graduation.
Civil Engineering & Construction
IT-Computer science
Management
Quality, Safety, Environment, CSR
Organization & Industrial Performance