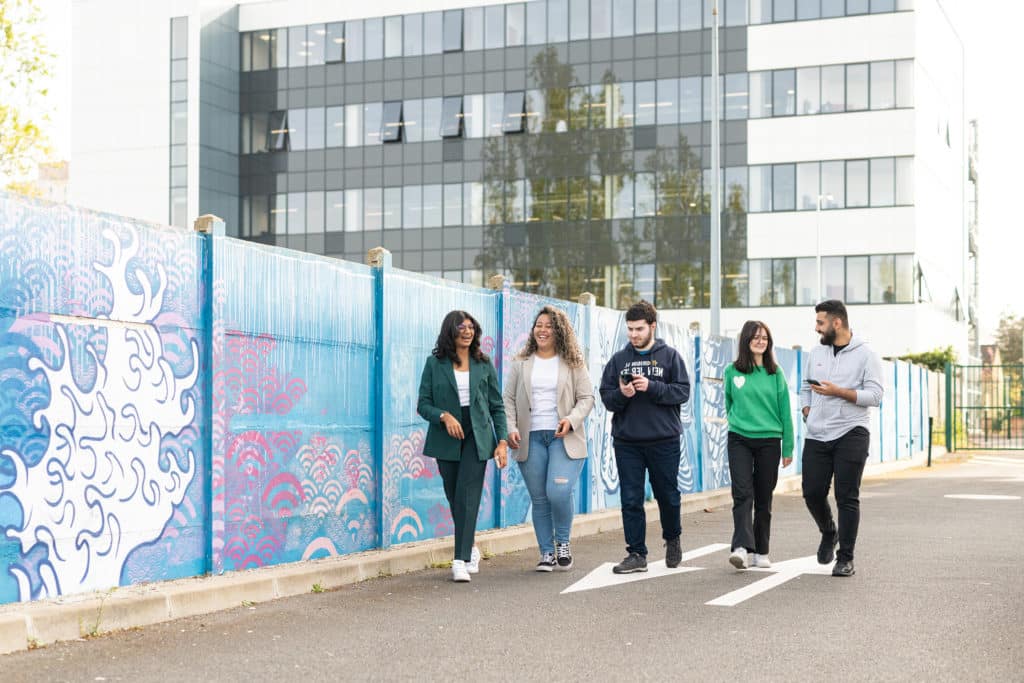 Studies
We understand that each student is unique. At CESI, you can tailor your academic career to meet your aspirations and achieve excellence. Develop your  career plan, specialize in two areas during your final year and learn from experts in these fields. Are you itching to discover a different part of France? You can move between campuses to create your personalized CESI experience.
Get started
Enroll in undergraduate studies and begin exploring all that you can do as an engineer. In your second year at CESI, test out what interests you by choosing a minor in either computer science, industrial engineering, civil engineering and construction, or embedded systems. Don't worry, if you change your mind, you can declare a major in a different field in your third year. If you want to improve your language skills or just prefer working in English, you can enroll in the Master's Computer Science and Industrial Engineering programs 100% in English !
Do you have an undergraduate degree and want to continue to complete a Master's ? Directly apply to the Computer Science or Engineering Master's programs, taught in English or in French.
Gain even more intercultural experience by studying or interning abroad with one of our 130 international partners.