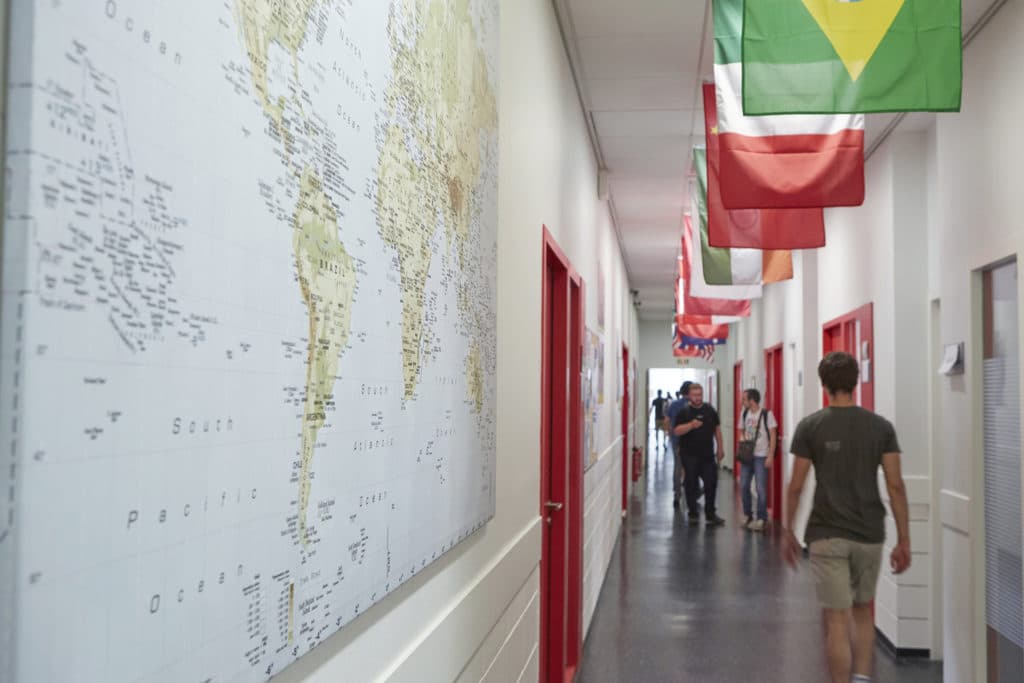 International strategy
CESI understands the value of interculturality and highlights openness to the world, intercultural competence and self-discovery in its programs, all recognized as fundamental skills.
Internationalization at CESI means :
Study abroad experience as an integral part of the CESI curriculum
More than 130 active partnerships throughout the world, including around 40 in Europe
International dual degree programs
Visits by professors, university representatives and student delegations throughout the year
International students from around the world integrated into classes with French and other international peers
CESI faculty and staff dedicated to accompanying international students
International collaboration in research and pedagogical innovation
Master's programs completely taught in English
A multi-cultural student life and international student activities (Hackathons, Field trips etc.)
Pathway Programs specifically created to meet international students' needs
Our internationalization strategies and services for international students respect the standards and recommendations of Campus France, in line with the "Bienvenue en France" campaign.
Learn more about opportunities abroad for CESI students and opportunities for international students.
Our partners and international networks
Spread throughout 5 continents, our academic partners host CESI students and staff  in their laboratories and academic programs. Signatory of the Erasmus+ charter, academic and research exchanges are organized and funded through this mobility program.
Dedicated to creating positive change in line with the UN Global Development Goals, CESI is a member of the United Nations Academic Impact Initiative.