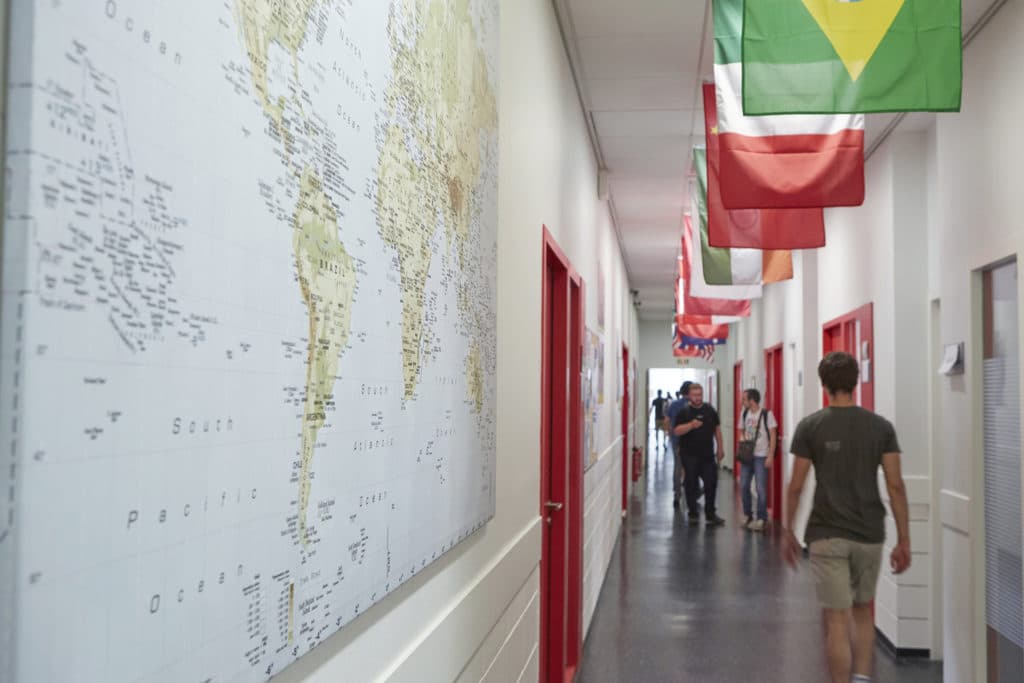 International strategy
Highly aware of the upcoming challenges, CESI gives the international dimension a prominent place in the training of its future engineers. Openness to the world, intercultural competence and self-experience are highly valued in the CESI engineers' program and are recognized as fundamental skills.
CESI at the international level means :
100% of students who study abroad during their engineering education;
More than 130 active partnerships throughout the world, including around 40 in Europe;
International dual degree programs ;
Visits by professors, university representatives or delegations throughout the year;
International students in our classes, whether on exchange or on a degree course;
Teams and services dedicated to hosting the students; Welcome and Care Programs
International Cooperations in Research and Pedagogical Innovation
Several Master programs completely taught in English
A multi-cultural student life and international student activities (Hackathons, Fiekd trips etc.)
Foundation Years and Preparatory Programs specifically conceived for international students.
International experience of future CESI engineers
All of our engineering students complete an internship in a company or laboratory abroad, or spend part of their engineering studies abroad with our academic partners.
On our campuses, the international experience is part of the daily activities through events organized or relayed locally, projects related to intercultural issues, immersive weeks in English, hosting professors from partner institutions…
---
Learn more about opportunities abroad for CESI students and opportunities for international students.
Our partners and international networks
Throughout the 5 continents, our academic partners host our students or staff on mobility in their laboratories or training courses. Within the European area, the main exchanges are organized through the Erasmus+ mobility program.
CESI establishes privileged relationships with the partner institutions of the Brafitec, Mexfitec and Arfitec programs in which it participates.
As a member of the Campus France Forum, the AUF, the CDIO Initiative, the N+i network, "Girls on the move", and other associations or consortia, the school is involved in international networks in line with its institutional project and its international policy.
Students welcoming
CESI welcomes students from its partner institutions, on academic exchange in all its campuses, as well as students on mobility, without partnership.
The school welcomes degree-seeking students from all over the world interested in its different programs (Foundation Years, Undergraduate and Graduate Programs in French and English, Post-Master programs, Summer Schools »).