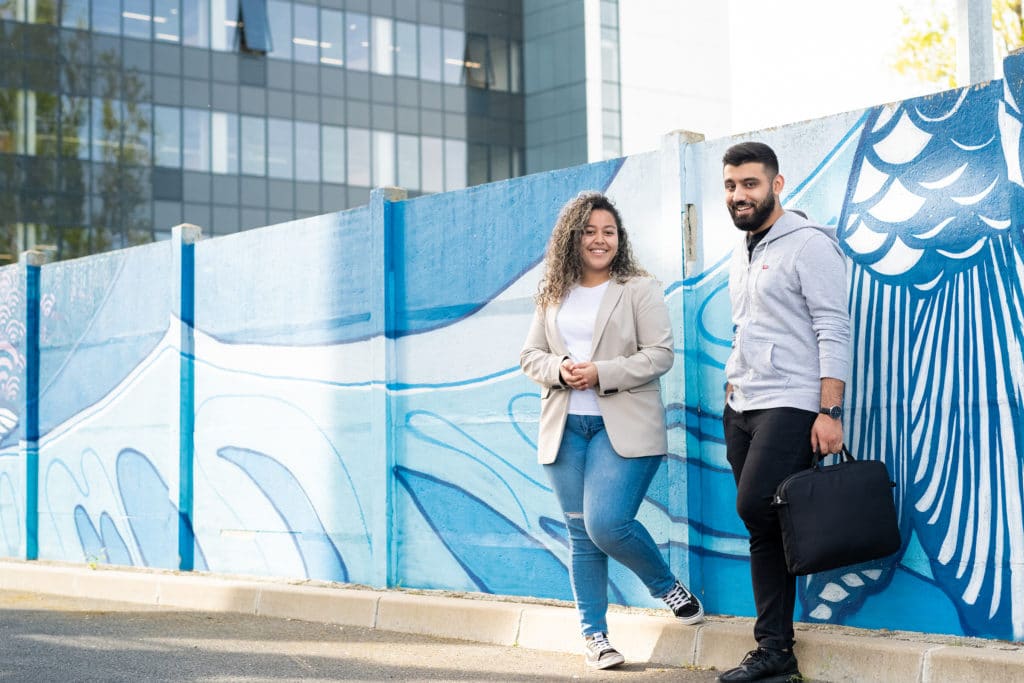 CESI
At CESI, we believe that education shouldn't be a one-size-fits-all. As a CESI student, you can tailor your academics to your aspirations and achieve your goals.
Internationally recognized
25
CESI has close ties with companies throughout France thanks to its 25 locations. These partnerships help CESI keep academic programs up-to-date and provide valuable networking, internship, and employment opportunities for our students.
Accredited by the CTI, the Board for Accreditation of Engineering Degrees in France
Member of CDEFI (Conférence des Directeurs des Ecoles Françaises d'Ingénieurs – Conference of Deans of French Schools of Engineering)
Member of CGE (Conférence des Grandes Ecoles)
Member of UGEI (Union des Grandes Ecoles Indépendantes)
Member of CDIO™ Initiative
Member of the N+i network
Member of AUF (Agence Universitaire de la Francophonie)
Member of the Campus France Forum
Member of EIAE (European Association of International Education)
Signatory of the Erasmus+ Charter
Member of Brafitec, Mexfitec, and Arfitec
Member of UNAI (United Nations Academic Impact Initiative)
Member of HESAM
HESAM University is a community of French higher educational institutions established as a public scientific, cultural and professional organization (EPSCP).
HESAM aims to create a new kind of university, based on interdisciplinarity and sharing of knowledge. Institutions have decided to partner with HESAM in order to enhance their potential in their respective fields through inter-institutional cooperation, bringing together French higher education institutions to form educational, research and corporate networks.
HESAM's motto is « Professionalize Academics and Academies Professionals ». All research and educational programs are created to provide academic and professional excellence, expressed through innovative project-based pedagogy that is conceived in close collaboration with local business infrastructures and. What does this mean for our students and faculty ? Access to state-of-the-art facilities and endless opportunities for networking and collaboration with HESAM partners. Cutting-edge academic programs that are constantly updated to correspond with industry's needs.
Key figures
60 years of experience
106,000 graduates
9 Executive Post-Master degrees – CGE labelled
130 partners worldwide
8,000 partner companies
A broad range of studies
Grantees at CESI
In accordance with its social inclusion policy, CESI welcomes Grantees and Scholarship students in all its programmes and degrees.
CESI provides Innovative 5-year engineering programsthat will prepare you for the working world. Students can enroll after high school to start their academic career with two years of undergraduate studies.
After these first two years, they continue on to complete their graduate studies in one of our four majors:
Students with an undergraduate degree in a scientific field can apply directly to the Computer Science or Engineering Master's programs or enroll in a one-year premaster's pathway. Want to continue developing your professional expertise ? Enroll in one of our 23 Executive Post-Graduate Programs to further sharpen your technical and management skills through courses at CESI as well as an internship and professional thesis.
CESI provides an inclusive and supportive learning environment with equitable treatment of all students, no matter their social identity or cultural background.
CESI welcomes international exchange and degree-seeking students from all over the world in our various programs: Pathways, undergraduate and graduate studies in French and English, Executive Post-Graduate programs, and summer schools.
---
Our international student services accompany you starting with the application process all the way through to graduation, making sure you feel at home at CESI. All available services for international students are listed on the Support & Funding page.