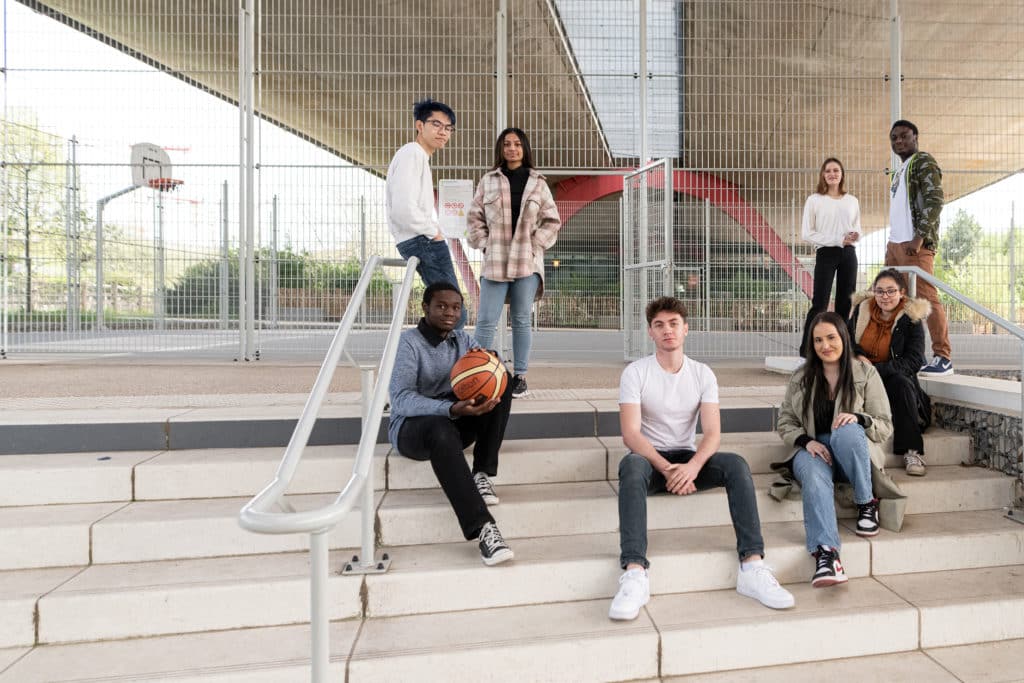 Student Experience
More than 100 active and engaged clubs allowing a dynamic campus life.
Events all year round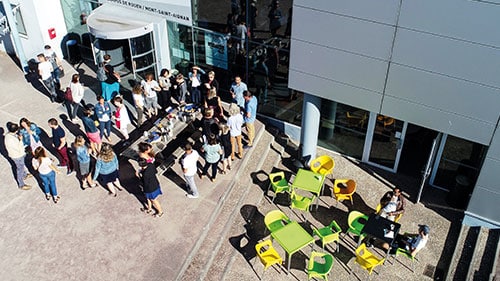 The BDE (Student Office) and the BDS (Sports Office) contribute to campus life. Elected each year by the students, the BDE is in charge of all the events of campus life.
There are over 100 clubs and associations on campus. After school life is thriving! Thursday afternoons are generally dedicated to the associative life and ECTS credits are allocated according to the projects.
Students can lead or participate in a variety of activities, join different sports, cultural or humanitarian events, often on a national scale:
Participation in competitions of the Grandes Ecoles : e=M6, Course Croisière de l'EDHEC, Euromanager, 4L Trophy, 24H de Stan, Coupe de France de robotique, SwitchUp Challenge Cisco, Défi H, Challenge du Monde des Grandes Écoles…
Organization of humanitarian missions : drinking water in Nicaragua, library in Mexico, mutual aid for Haiti…
Cultural and sporting activities : music, karting, football, volleyball, salsa, organization of week-ends (skiing, European capitals) …
The Integration Seminar
The integration seminar takes place at the beginning of the 1st year of the Undergraduate Course on the 25 CESI campuses.
This seminar aims to provide an introduction to the year's agenda and the pedagogical approach of the program.
In an entertaining way, the students will be initiated to problem and project based pedagogy.
This team project will also introduce them to other types of learning such as:
Engineering sciences and techniques,
Cross-disciplinary skills in the engineering profession.
The Integration weekend (WEI)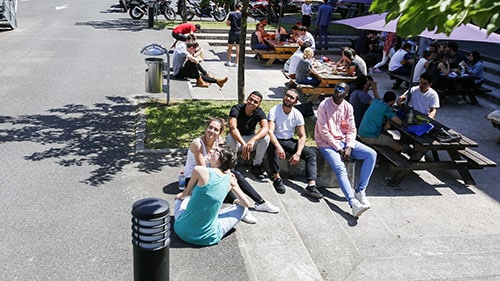 Each year, a team is formed to organize the WEI. This key event at the beginning of the school year gathers new and former students from each campus.
This first stay allows new students to better integrate into their class. For the former students, they meet their friends and colleagues.
An exceptional place is always chosen for the WEI and many sporting and recreational activities are offered !
World Students' Night (NEM)
Each year for the past 17 years, French cities have welcomed international students through a festive program, the Night of the World Student #NEM,
coordinated by Erasmus Student Network (ESN), the AVUF (Association of University Cities of France) in collaboration with the CROUS (Regional Student Welfare Office) and higher education stakeholders.
In 2019, 25 cities in France have organized this welcome evening dedicated to international students, with concerts, games, shows, etc.
Our campuses are associated with the events organized in their city to encourage international students to join in.
Erasmus Days

In October, we celebrate Erasmus+, and more broadly mobility and European citizenship.
All our students are invited to attend the festivities organized locally on our campus or in the city.
Cultural and sporting activities
Our campuses also take part in ErasmusDays and offer a range of European and international events throughout the year, often organised by our students. In order to facilitate the reception and integration of international students, students can become "buddies" or sponsors of international students.