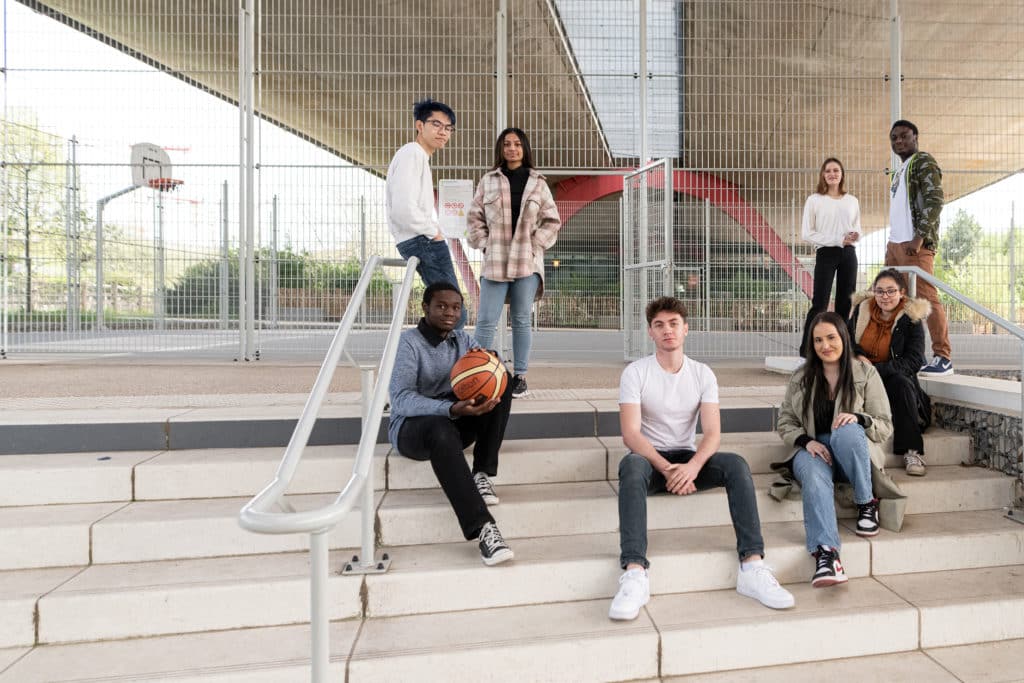 Student Life
More than 100 active clubs create  a dynamic environment  on CESI campuses. Whatever you're interested in, you can find other students interested in the same thing!
Events all year round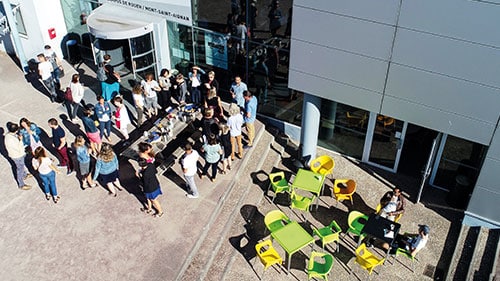 The Student Union and Student Sports Association, BDE and BDS, contribute to campus life. Elected each year, Student Union Officers are in charge of organizing social events.
Take a break from the books on Thursday afternoon, which are dedicated to for extracurricular activities. Meet other students, exchange ideas, and have some fun by taking part in BDE events and meetings in topics as varied as gaming, car racing, and handball. Have a great idea for a club that doesn't exist ? Contact your campus' BDE Officers and start a new one !
CESI students have a tradition of getting involved: whether they are leading an event or just along for the ride, CESIans never stop trying out different sports, cultural or humanitarian activities, on a local, national, or international scale.
Participation in competitions of the Grandes Ecoles : e=M6, Course Croisière de l'EDHEC, Euromanager, 4L Trophy, 24H de Stan, Coupe de France de robotique, SwitchUp Challenge Cisco, Défi H, Challenge du Monde des Grandes Écoles
Humanitarian projects : providing drinking water in Nicaragua, building a library in Mexico, providing aid for Haiti
Cultural and sporting activities: music, karting, football, volleyball, dancing, organization of week-ends (skiing, visiting European capitals) …
At CESI you are not only a student, but an active member of society. Be a part of creating positive impact in your community and use your talents by engaging in activities to promote gender equality, sustainable development, and intercultural diversity.
The Integration Seminar
The integration seminar takes place at the beginning of your first academic year.
This seminar will give you a chance to meet other students, help you get familiarized with the new campus and give you a first taste of problem-based learning. Professors and upperclassmen will give you advice so you can start off the year ready for success.
The Integration weekend (WEI)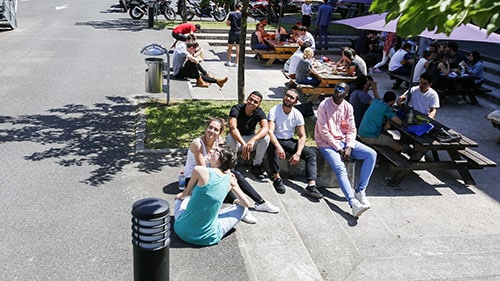 Each year a team of students and CESI employees organizes an integration weekend. This key event at the beginning of the year gathers new students and upperclassmen. An opportunity for new students to meet their new colleagues.
The WEI takes place on an off-site destination with a wide variety of sportsing and recreational activities to create memories that last a lifetime !
Erasmus Days
In October we celebrate Erasmus+ and European citizenship more broadly.
All our students are invited to attend the festivities !
This is a chance for CESI students coming back from study abroad programs in partner universities and companies to share their experiences as well as for international students to introduce their home countries to CESI students.
Cultural and sports activities
Our campuses offer a range of international events throughout the year, often organized by our students. As an international student, sign up to be paired with a "buddy" to guide you through your first weeks in France and show you the ins and outs of student life.