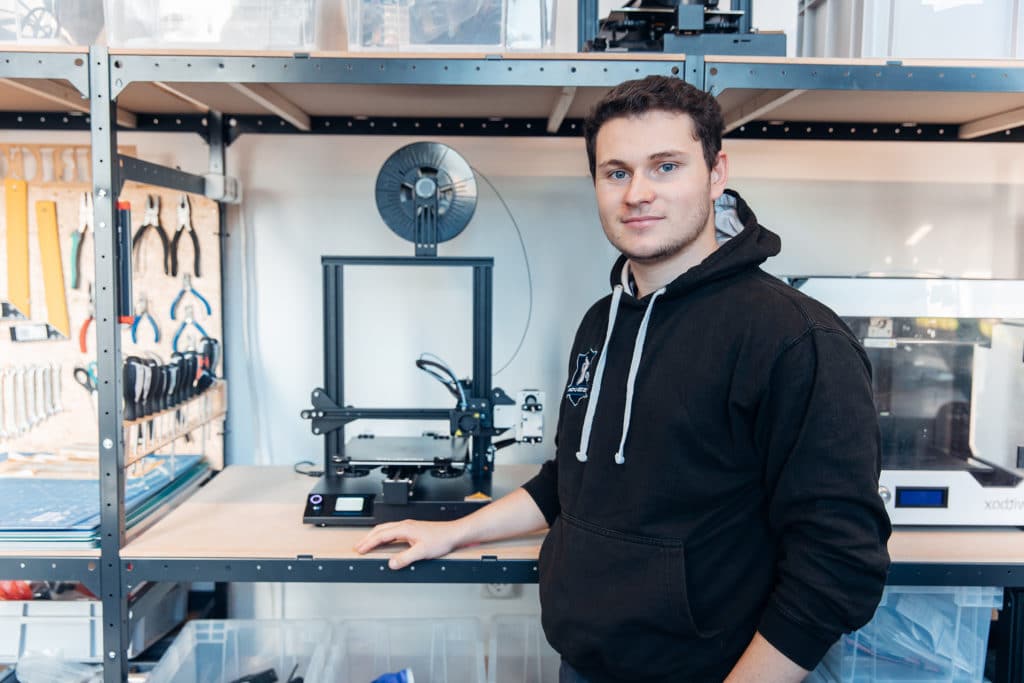 Master's Degree in Engineering
Innovating to meet the challenges of modern industry..
The Master's Degree in Engineering provides multidisciplinary training for students, preparing them for a broad range of career opportunities in numerous industrial sectors.
The master's Degree in Engineering path of CESI
Engineers perform a large variety of duties in a global context such as project planning, financial, and company management, innovation, R&D, quality, health, safety and environmental management, industrial performance, and oversight of logistics operations.
In order to specialize, develop targeted skills and be ready for the challenges of modern industry, students choose two specialization options from a wide range of courses in their final year. These courses are regularly updated to correspond with current trends in industry, guaranteeing that you will gain the soft and technical skills in line with companies' needs. Benefit from the knowledge of well-recognized professional experts during workshops, seminars, and case studies.
You will have the opportunity to study abroad for a semester, a year, or enroll in a dual degree program at one of our over 130 partner universities.
The CESI Master's Degree in Engineering is accredited by the Cti, the state-recognized accreditation body.
INTERNSHIPS
During this program, you will get a chance to develop your professional skills and put theoretical knowledge into practice during yearly for-credit internships. Develop leadership and project management skills with our active pedagogy known as problem-based learning.
Objectives
This program allows you not only to obtain a degree, but more importantly to gain professional experience as well as theoretical knowledge and critical-thinking skills. By the time you have your degree in handas an industrial engineer, you will be ready to tackle all the aspects of the engineering profession, whether it be technical problem-solving, human management, or implementing innovative, ethical, and sustainable solutions to industry's challenges.