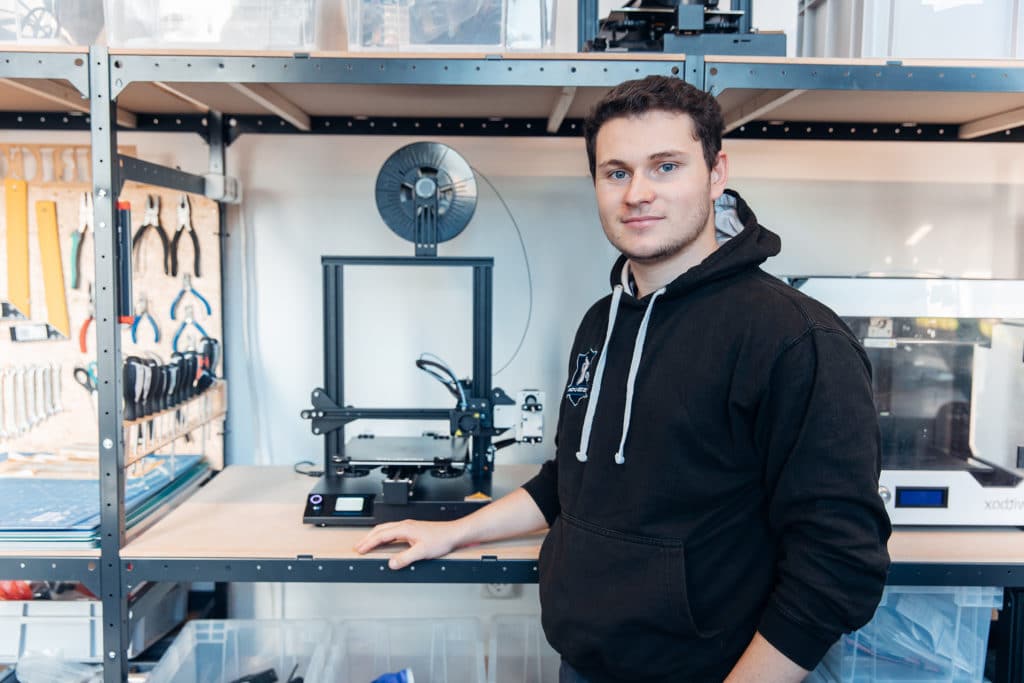 Master's Degree in Engineering
Innovating together to meet the challenges of the industry of the future and the services of tomorrow.
The master's Degree in Engineering graduate course provides training for engineers with a broad and multidisciplinary culture, with the ability to cope with complex and changing situations.
The master's Degree in Engineering path of CESI
Engineers are meant to perform a variety of functions such as project management, surveys, business management, company management, innovation, R&D, quality, safety, environment, industrial performance, logistics… in a national and international context.
In order to specialize, develop more targeted skills and be ready for the challenges of the future, the students of CESI have a wide range of options in their final year, in direct line with the needs of companies, regularly updated through research conducted in the future factory or the city of the future.. The engineer degree is approved by the Engineering Accreditation Committee (CTI).
Three courses available
Engineer graduate course under student status
Engineer study-work course
Objectives of the master's Degree in Engineering graduate course
You are following a program that allows you to obtain a diploma and professional experience at the same time.
You will complete your training as an industrial engineer, which will prepare you to take on all the aspects of the engineering function.
The main focus of the training, the individual training project (PFI), gives you the opportunity to define, in cooperation between CESI and the company, a customized approach to the work and missions.
At the end of your training, you will have a complete vision of the engineer's career, both on a theoretical level and in terms of implementation in the company.
Please note that the work-study course is only accessible to students under the age of 30 who are EU nationals, or to non-EU students under the age of 30 who have also been resident in France for more than 12 months in the year preceding the work-study course.
Moreover, the work-study course is only possible after signing a contract with a company.