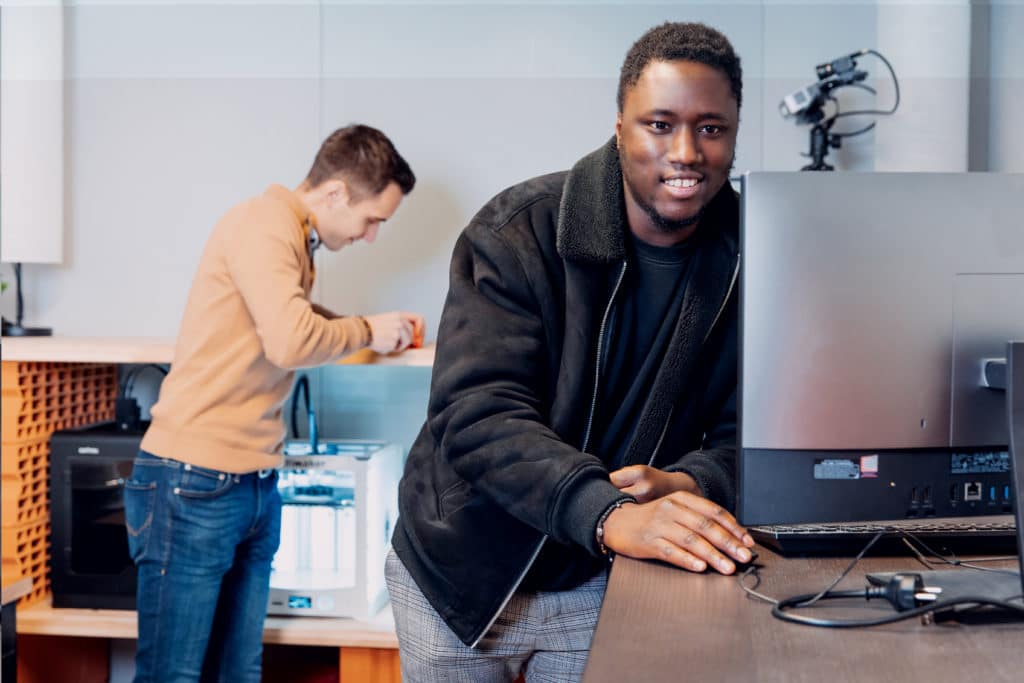 Post-Secondary school courses
To become an engineer with CESI after a high school diploma in science or technology
Integrated Undergraduate Courses
Admission after High school
With a high school diploma or high school leaving certificate specialized either in Science, or Science and technology for industry and sustainable development, or Laboratory science and technology, or equivalent with a background in "science and technology".
Language prerequisites: a minimum level of B2 in French is required
Application on the state portal Parcoursup for those attending a French high school abroad.
Administrative fees
On Parcoursup

Free for scholarship students
50 euros for all other applicants: single amount, regardless of the number of schools selected at the time of application.

On our platform (for students not belonging to Parcoursup)

Free for international students
Requested documents
High school Transcripts (12th & 13th) class) or equivalent (the last two years of high school). Original transcripts, scanned transcripts and a translation of all transcripts are required if they are not in English or French;
The transcript of notes for the early high school diploma exams (if applicable);
A curriculum vitae;
A letter of motivation (or "training project" in Parcoursup);
A diploma, a certificate or language certification attesting a minimum level of B2 in French (DELF/ DALF, TCF, TEF, …)
File examination
Analysis of the high school transcripts (12th & 13th class) or the high school last two years:
Notes and examination averages
Examination of the assessments made by the school's teachers- Attendance analysis (unjustified absences and delays)
Analysis of the results over the two years
The school examines the candidate's background, his/her ability to put forward his/her qualities and experiences, commitment and activities outside the school.
Study of the CV and the training project: analysis of the student's general motivations, the training requested and its compliance with the professional project.
Language requirements: a B2 minimum in French is required.
Undergraduate study-work courses
The integrated undergraduate study-work course is only accessible to European students or non-EU students who have been students in France for at least 12 months.
You must be under 30 years old at the beginning of the study-work contract, hold a high school certificate or a scientific or technological secondary school leaving certificate and also be fluent in French. To learn more, visit the French page.