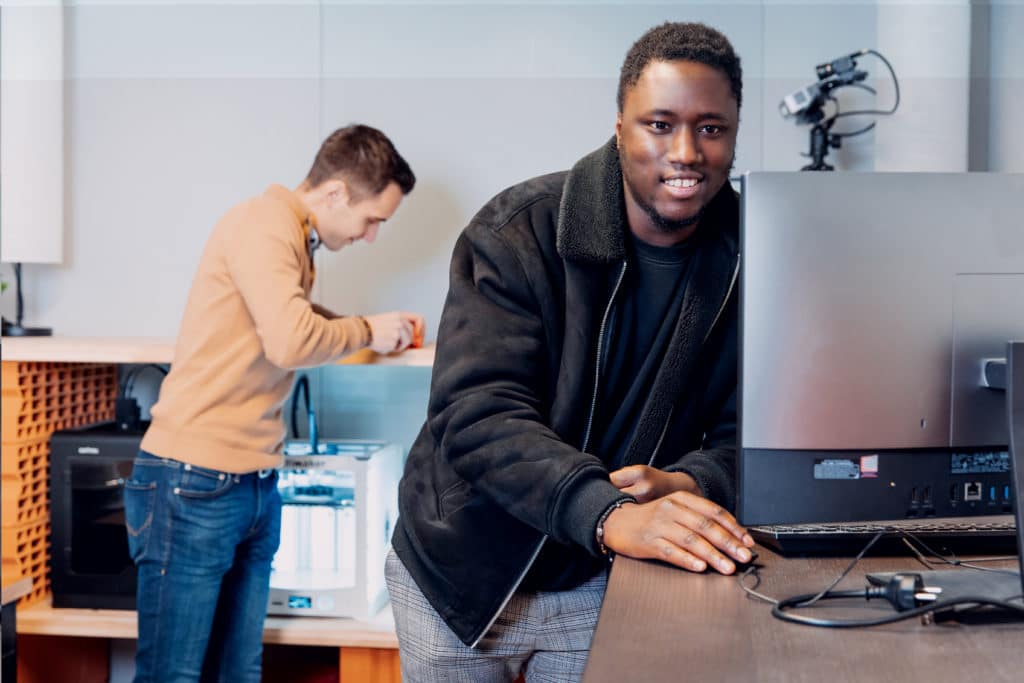 Undergraduate Studies
Pursue a Master's Degree in Engineering with CESI by enrolling in a 5-year program after high school
Undergraduate Studies
Prerequisites
High school degree
Strong foundation in mathematics and the sciences
Prior experience in science technology for industry, sustainable development, and laboratory science preferred
Language : Upper intermediate or B2 level in French. Intermediate or B1 level in English.
Application on the portal Parcoursup for students attending a French high school abroad (AEFE, Mission laïque)
APPLICATION FEES
Free on the CESI platform for international students
Parcoursup

Free for scholarship students
Requested documents
High school Transcripts (12th & 13th) class) or equivalent (the last two years of high school). Original transcripts, scanned transcripts and a translation of all transcripts are required if they are not in English or French;
The transcript of notes for the early high school diploma exams (if applicable);
A curriculum vitae;
A letter of motivation (or "training project" in Parcoursup);
A diploma, a certificate or language certification attesting a minimum level of B2 in French (DELF/ DALF, TCF, TEF, …)
If you are not sure what the equivalent of your latest degree is in the French education system, do not hesitate to contact the ENIC-NARIC network who can provide a certificate of equivalence upon request. This document may be required if the CESI recruitment office is not familiar with your degree. To learn more about French degrees and international equivalencies, please visit this Campus France page.
APPLICATION REVIEWAL & REQUIRED DOCUMENTS
After review, eligible applicants will be contacted to conduct a virtual interview to evaluate their academic competencies, level of maturity, as well as the coherence of the chosen program with their academic and professional goals.
Grades and GPA
Review of academic records professors and advisors
CESI reviews the candidate's academic background, involvement in extracurricular activities and leadership experience
Recruiters also review applicant CVs to evaluate the relevance of academic and extracurricular experiences with the CESI program
International candidates interested in pursuing their studies at CESI should provide official language certificates (TOEFL, IELTS, TFI, TCF or equivalent)

For programs taught on English : upper intermediate or B2 level in English, intermediate in French

For programs taught in French : upper intermediate or B2 level in French, intermediate or B1 level in English

Native speakers or candidates from countries with English or French as an official national language are exempted from providing an official language certificate.
Undergraduate
Please note that the apprenticeship program is accessible to international students already having signed a work-study contract with a company.