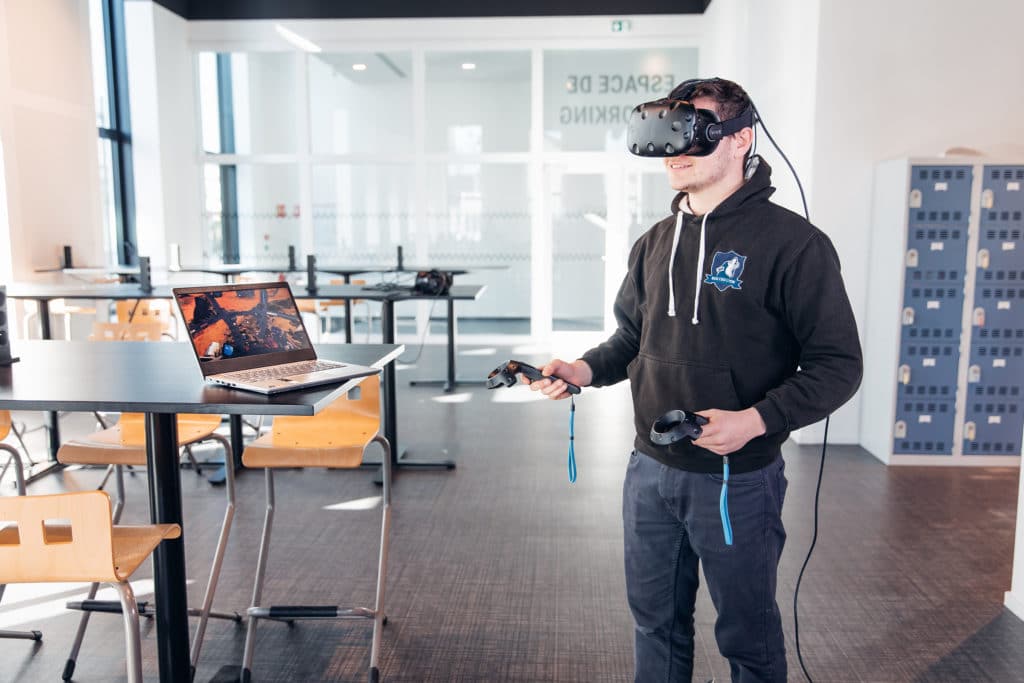 Master's Degree in Computer Science
Let's build tomorrow's digital solutions.
Choose the Master's Degree in Computer Science
Internships
During this program, you will get a chance to develop your professional skills and put theoretical knowledge into practice during yearly for-credit internships. Develop leadership and project management skills with our active pedagogy known as problem-based learning.
To prepare students for the challenges of a globalized world, CESI offers a program taught fully in English that is open to French and international applicants. With the same curriculum as the French program, all projects, workshops, and courses are taught in English. We also give students the opportunity to learn a second language in order to further boost their career prospects.
Computer Science Engineers perform have a wide variety of professional opportunities, working in fields such as artificial intelligence, data analysis, programming, robotics, cybersecurity, virtual reality, entrepreneurship, prototyping, Internet of Things (IoT), project management, and innovation.
Objectives of the Master's Degree in Computer Science
96%
of our graduates find work within 6 months around the world
In order to specialize, develop targeted skills and be ready for the challenges of a connected world, students choose two specialization options from a wide range of courses in their final year. These courses are constantly updated to correspond with the latest technology trends, guaranteeing that you will gain the soft and technical skills in line with companies' needs. Benefit from the knowledge of well-recognized professional experts during workshops, seminars, and case studies.
You will have the opportunity to study abroad for a semester, a year, or enroll in a dual degree program at one of our over 130 partner universities.
The CESI Master's Degree in Computer Science is accredited by the Cti, the state-recognized accreditation body.
To learn more about the program, download the brochure.