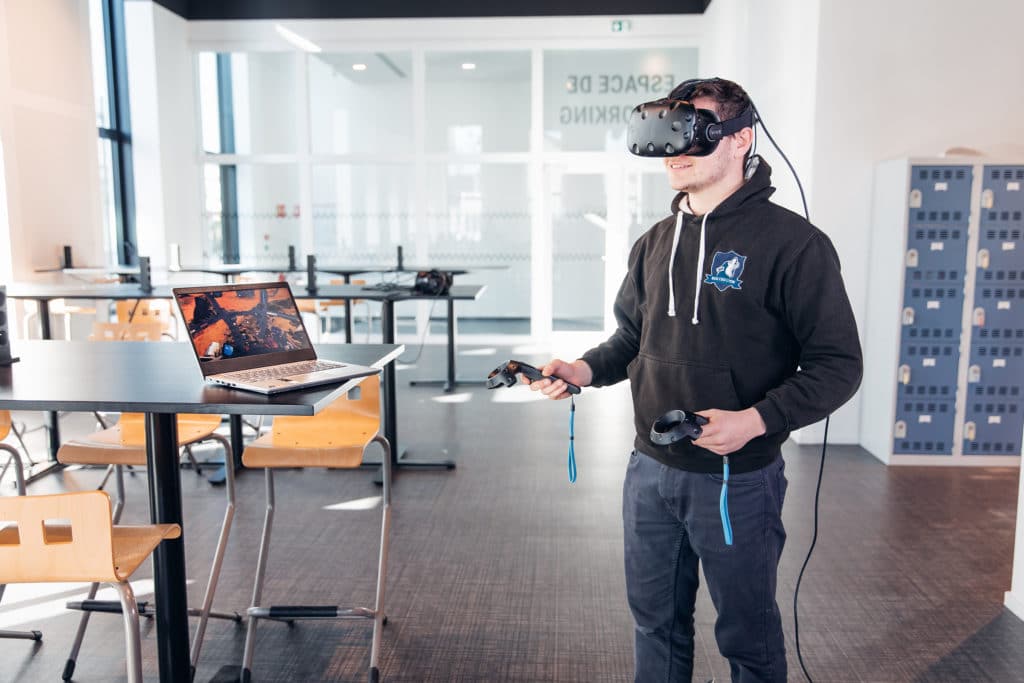 Master's Degree in Computer Science
Let's build tomorrow's digital solutions together.
The Master's Degree in Computer Science is constantly on the lookout for new developments.
Choose the Master's Degree in Computer Science
Internships
The Master's in Computer Science program involves 3 integrated internships. Theoretical knowledge combined with work experience allows students to develop a relevant skillset for the world of tomorrow. PBL, a teaching method based on active pedagogy, teaches adaptability and leadership, while the international experience opens up wide-ranging career prospects.
To prepare our Computer science students for the challenges of a globalised world, CESI offers a program taught fully in English that is open to French and international applicants. It using the same curriculum as the Computer Science Master's program in French, all projects, conferences, and courses are taught in
English.
We also give students the opportunity to learn a second language in order to further help their international career prospects. In keeping with the spirit of this international section, all the compulsory internships for the engineering program take place abroad or in an international business environment.
Lastly, our students also have the possibility to partake in academic exchanges in one of our 130 partner programs worldwide. The engineer degree, approved by the Engineering Accreditation Committee (CTI), is the international equivalent of a Master in Computer Engineering.
Objectives of the Master's Degree in Computer Science
96%
of our graduates find work within 6 months, both in France and internationally
With our Computer science course leading to an engineer degree, you can:
Acquire the scientific and technological skills needed to work in the world of Computer Science
Ensure a successful and long-lasting career thanks to an internationally recognised engineering degree
Gain experience in a national and international environment
Secure a high-paying salary with career development opportunities.
In France, engineering degrees are issued by higher education institutions following review by the Engineering Accreditation Committee (Cti) and approval from the French Ministry of Higher Education.
To know more about the program, download the brochure.