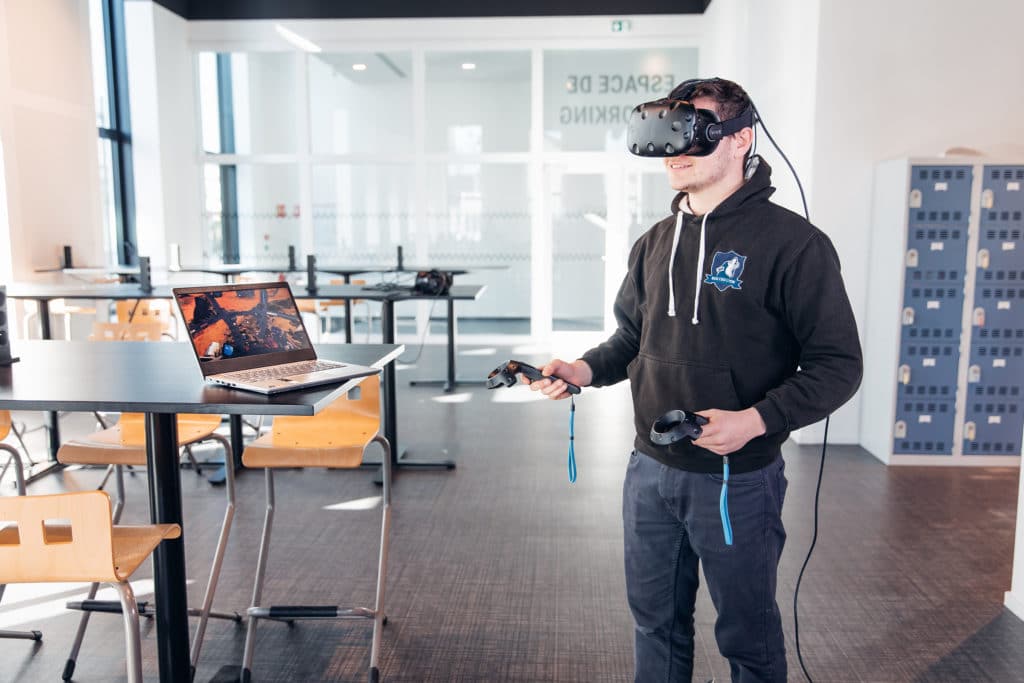 IT – Computer science Engineering graduate course
Let's build tomorrow's digital solutions together.
The CESI IT-computer engineer is constantly on the lookout for new developments. He is open to the company's professions.
Training of IT-Computer science engineers
With extra-technical skills, he has integration, platform work heterogeneity management and interoperability expertise.
He has an "information system" approach. He develops with quality and production methods, has project management and teamwork skills.
In addition, he is the person who communicates and sells his solutions.
Two courses available
Objectives of the IT-computer science Engineering graduate course
The IT- computer science specialty aims to train engineers who will be recognized in their scientific and technological field. The pedagogy implemented by the school leads to the acquisition of specific professional skills. Thus, all of the skills required for the exercise of their future profession are listed in a skills reference system.
This training accelerates the evolution of young IT- computer science graduates towards jobs with high responsibilities : project manager, architect, consultant, IT manager or technology company founder.