Alumni Day – Oceania continent: Louis' profile, an alumnus from the class of 2019 and a teacher in Thailand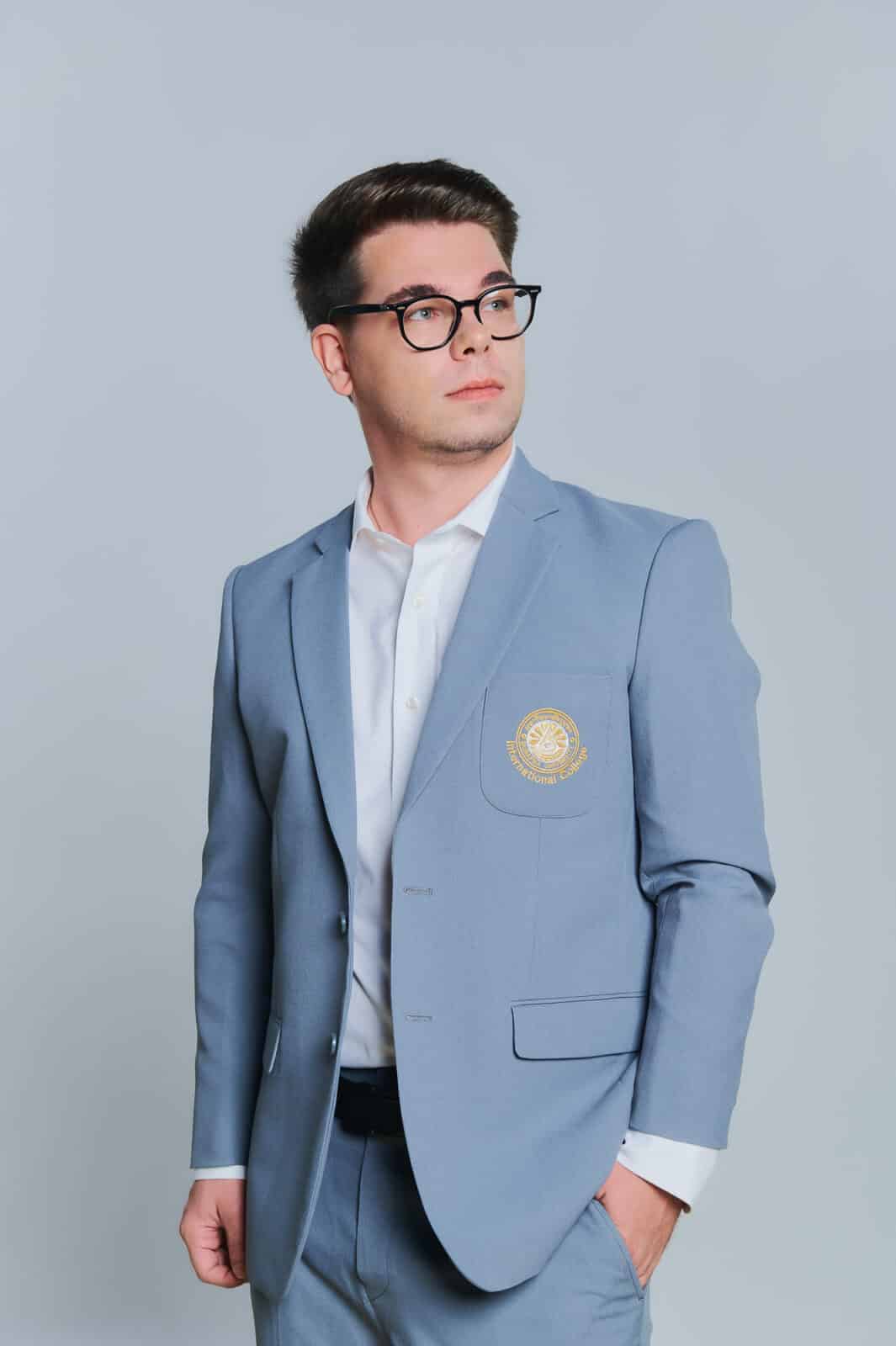 Dans cette page :
---
To mark World Alumni Day, which takes place from the 13th to the 28th of May 2023, CESI is ending its world tour in Thailand with Louis, an alumnus from the class of 2019 at the Arras campus and who is currently a teacher at Burapha University in the Chonburi province.
It was during his general engineering training at CESI that Louis fell in love with Thailand. As part of a four-month internship abroad and a two-month research internship at GISTDA, a Thai space research agency and organisation, this alumnus was able to discover the Chonburi province. 'After coming back from these two internships, I definitely wanted to work abroad. I had three criteria: a warm climate, an affordable cost of living, and a booming economy. Thailand ticked all these boxes!', explains Louis.
An expatriation that wasn't always obvious
After graduating, this alumnus had to deal with the difficulties of the Thai job market: 'It was very complicated at first because in Thailand jobs for foreigners are governed by a myriad of laws. Foreign engineers here earn three to four times more than Thai engineers, and the language barrier can be detrimental to applicants. So you really have to know how to enhance your skills'.
Due to the multiple constraints related to the job market in the industrial sector, Louis was forced to reconsider his professional goals when he got there, and thus directed his job search towards higher education so he could also benefit from the schedule flexibility specific to the teaching profession in Thailand.
He was then hired in 2020 as a teacher of supply chain management and smart logistics at Burapha University, but was only able to fully hold his position one year later due to the COVID crisis.
This alumnus took advantage of this gap year to learn other skills, and thus offer his services to foreign companies as a freelance consultant in engineering and trading.
Working in Thailand: opening up your career opportunities
With the desire to develop his entrepreneurial project, Louis benefits from a very flexible timetable since he teaches his classes, entirely in English, nine hours a week.
This means that the rest of his time is devoted to his side activities: 'I do a lot of things alongside my job! I'm still working as a trader and I'm about to obtain a certification in coding, an area in which I plan to train further', says Louis.
With nearly 143 000 expats, Thailand is a meeting place. As a result, Louis was able to cross paths with French entrepreneurs who allowed him to add several feathers to his cap: 'Thanks to this meeting, I now also offer online chess lessons, a discipline I've been practising for 20 years, as well as coding lessons'.
The lockdown periods were a real wake-up call for this alumnus: 'I realized that I'd really like to have my own business. For me, it's the Holy Grail in terms of professional success!'.
Louis did, however, detected a few differences compared to the Thai engineering sector, where social policies and certain standards differ: 'Here, not all technical solutions and cost reduction in the industry are priorities. Companies are hiring a lot! I also noticed that safety and environmental standards are not very widespread in Thailand, unlike in France', explains the alumnus.
Thailand, a country where life is good
Cultural and professional differences do not stop this alumnus from enjoying his life as an expat in a country that stands out for its quality of life.
According to Louis, Thailand's main asset lies in being a very dynamic country: 'I have the advantage of being in a highly dynamic country, both in terms of the job market and the local economy. Here, wages are going up faster than inflation, which makes for a superb quality of life!'.
During an expatriation, the social dimension can be a major difficulty. Nevertheless, the alumnus is very reassuring on this subject: 'The quality of life in Thailand is second to none! Streets are bustling at any time of day and the locals are really nice. It's very easy to make friends here, and I've even managed to build up a social network in a short period of time'.
A haven of peace where everyday life constraints are quickly replaced by moments of pleasure: 'Everything is simpler here, especially in terms of transport, which allows me to have more free time. I make the most of it by doing lots of sports, as sports are a real religion here in Thailand!', says Louis.
Academic career at CESI: an engineering school and a school of life
Just like the other alumni previously interviewed, Louis has very fond memories of the years he spent at CESI and highlights the school's major assets: 'For me, work-study programmes are really the school of life! I have very fond memories of my training at CESI, the way the curriculum was set up, the fact that we were pushed out of our comfort zone, etc. I can really see that now because it allowed me to develop skills that are essential in professional life'.
Autonomy, a skill acquired during his training – and highlighted by other alumni – allowed Louis to develop other qualifications beyond the engineering sector while working for his own company.
This alumnus has kept in touch with several classmates, who are also expats, as well as with the school with which he would like to establish international partnerships: 'I think it's vital to capitalise on the geographical location of alumni and their skills to work in partnerships. The alumni network is truly a network of experts in their field! Being an entrepreneur alongside my teaching job, I'd be delighted to be able to develop projects with other alumni', adds Louis.
Today, Louis wouldn't leave Thailand for anything in the world, where the pace and quality of life are in line with his entrepreneurial projects.