Alumni Day – European continent: Philippe's profile, an alumnus from the class of 2019 and a front-end developer in Germany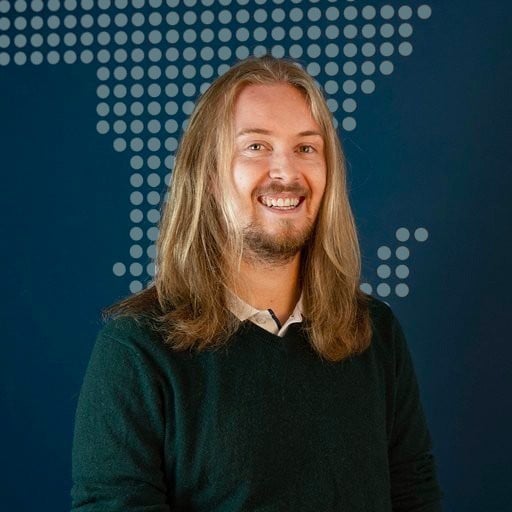 Dans cette page :
---
As part of World Alumni Day, CESI continues its world tour with Philippe, who graduated from the computer engineering training at the CESI campus in Rouen in 2019, and who is currently a front-end developer in Hamburg, Germany.
Philippe's profile
As part of World Alumni Day, CESI continues its world tour with Philippe, who graduated from the computer engineering training at the CESI campus in Rouen in 2019, and who is currently a front-end developer in Hamburg, Germany.
After getting his degree, Philippe wanted to leave the Rouen region to discover France. So he joined a service company as a developer in Bordeaux, where he was sent on assignment to a company that was designing horseshoes using a 3D scanner. Always excited by the idea of discovering new places, a year and a half later Philippe started looking for a job abroad: 'Being on my own, I had a feeling I was stagnating and I felt the need to work in a team. So I registered on a platform that puts companies and developers from all over the world in touch with each other. Since I was very attracted by expatriation, I had specified several countries such as Canada, England and Germany. Luckily, I was quickly contacted by the company where I currently work, in Hamburg', explains Philippe.
A genuine and friendly professional world
Currently a front-end developer in a software provider, Philippe works closely with teams scattered all over the world to support brands in developing their business on Amazon: 'My working time is distributed as follows: ¾ of my time is dedicated to my common thread assignments and ¼ to supporting my colleagues in the event of a problem. What I really enjoy is that there are no borders in this profession, because I work just as well with Germans as with Cypriots or French', says Philippe.
Nevertheless, he notices some differences between the German and French professional worlds: 'I haven't really noticed any differences in the IT world. On the other hand, the way work is done differs from France. Communication here is much more straightforward, as I find that we aren't so cautious about explaining a problem, which means it can be solved at once', adds Philippe.
Founded seven years ago, the company where this alumnus is evolving offers a working methodology based on a relationship of trust between its employees in a friendly atmosphere, thus offering a few benefits: 'My employment contract includes a substantial budget for education, which therefore allows me to take private German lessons. So I've been learning the language for two and a half years now and I'm now capable of holding conversations with the locals', admits Philippe.
Life in Germany: between discovery and challenges
When Philippe talks about the challenges he faced during his expatriation, mastering the local language is at the top of the list: 'Arriving in a country you don't know and whose language you don't speak wasn't easy. Luckily, the Germans speak very good English, which allowed me to communicate easily with most of them right from the start'.
Although shy by nature, this experience allowed Philippe to discover himself by meeting different people there: 'This experience really pushed me out of my comfort zone! I realized that it's very easy to meet people as an expat in Germany. The goal of this expatriation was also a way for me to discover and challenge myself in an unknown environment', states Philippe. This alumnus took the opportunity to set himself the challenge of visiting a different city every weekend!
Philippe also highlights one aspect of the German society life: 'Here, complying with the rules is very appreciated. In the end, this discipline gives us a lot more freedom because it allows us to use high-quality facilities in self-service mode'.
Training at CESI: ever-present ties
Just like Jérôme, an alumnus from the class of 2010 at the Angoulême campus, Philippe is very pleased with the years he spent at CESI: 'I have very fond memories of that time! I really learned how to fend for myself thanks to the Project-Based Learning method implemented at CESI, where you have to constantly learn, keep up-to-date with different practices and adapt to various projects (…) I honestly think that without studying at CESI, I wouldn't have reached the level I'm at now!'.
Philippe retains very strong ties with the school, particularly through the relationships he has with his former classmates and because his sister, who is also studying computer engineering, is attending the Rouen campus: 'I've kept in touch with half of my class, of which six classmates have moved abroad like me. As a result, I was able to get together with a classmate who is an expat in Sweden (…) CESI's alumni network offers great opportunities. Given that we're scattered all over the world, I know that if one day I want to work in a particular country, I'll be able to benefit from this huge network', he explains.
The alumnus recalls his decision to move to Germany and talks about how CESI impacted his career path: 'I sometimes still talk to the International Relations Manager from the Rouen campus, who made me want to move to Germany. We had gone to Hannover in Germany to take part in CeBIT, the world's largest IT trade fair, and I really enjoyed my experience there'.
Today, Philippe is open to new personal projects, and so he wishes to return to France while keeping his current job.
---