Alumni Day – American continent: Valentin's profile, an alumnus from the class of 2014 and a strategy consultant at McKinsey & Company in the United States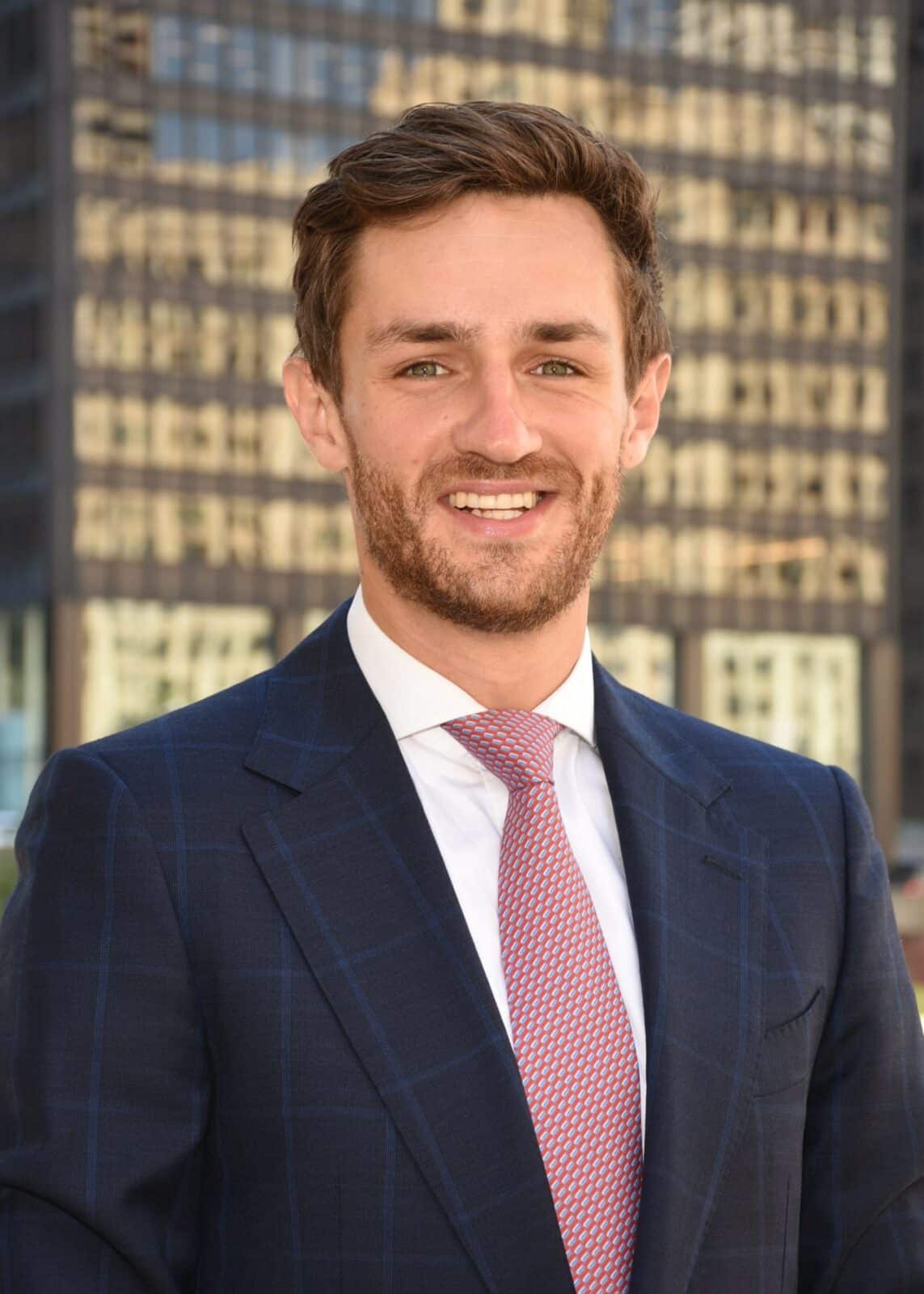 Dans cette page :
---
To mark Alumni Day, CESI is creating several profiles of its alumni who are living in the four corners of the world and is now making a stopover in the United States to meet Valentin, who graduated from the general engineering training under apprenticeship on the CESI campus in Arras in 2014, and who is currently a strategy consultant in Atlanta.
Before joining CESI, Valentin had the opportunity to do several internships, including one at Oakley, an eyewear brand located in California, which was decisive for him to move abroad: 'From that moment on, I knew I wanted to work in the United States. Whenever I had the opportunity to travel, I would return to this country. This was an additional step in the pursue of my thoughts about expatriation', explains the alumnus.
As a result, he was able to continue on this path thanks to an academic exchange organised as part of his studies at CESI, at Florida International University as a research assistant.
A 360-degree career shift
With his general engineering degree in hand, and a desire to add other feathers to his cap, Valentin then turned to the world of finance and embarked on a master's degree in finance: 'I quickly realized that by sticking with engineering, it would take me longer to reach management positions. I see finance as a real stepping stone to becoming a player in the decision-making dimension of a company. I've also always loved mathematics and I think that we're much closer to numbers and data in this field'.
Four years after having cut his teeth in private equity finance in Paris, Valentin joined McKinsey & Company as a trainee and was hired in 2022 as a strategy consultant.
Although he is far from performing engineering tasks, Valentin does apply some skills that are specific to his training: 'I'm no longer an engineer at all, either in terms of my title or my tasks. Nevertheless, there are things you learn at engineering school that I still use today. My studies at CESI have allowed me to develop a good ability to learn, a high degree of curiosity, and have helped me to understand the world around us. I also use these skills in my career to be comfortable around certain clients, especially those in the industrial sector', points out Valentin.
Working in the United States – a real challenge!
Finding a job in the United States is not easy, and since Valentin is well aware of this, he preferred to plan ahead: 'American companies are a bit reluctant to recruit French people because they don't know our schools or our companies, our education system is completely different, etc. So I decided to do an MBA at the University of Chicago (Booth), which opened the doors to McKinsey & Company for me', says Valentin.
Valentin also had to face several challenges, especially that of the American administration, which can be confusing at first glance: 'Moving to a new country means having to deal with a new system. In the United States, the banking or tax system is very different!'.
The visa issue is also a major concern for expats in this country, but the alumnus is reassuring on this subject and gives us some advice: 'I chose to do an MBA there because I could benefit from a student visa. This visa allows you to stay in the United States for one or three years, and during this period you have the right to work. The work visa, which is the Holy Grail for any expat working there, is much more difficult to get. To do this, you have to be an employee in a large company that will sponsor you to participate in the lottery. Luckily, I was randomly drawn before I started working at McKinsey & Company!' adds Valentin.
Strategy Consultant at McKinsey & Company: a job in the four corners of the world
With the aim of providing the best possible response to his clients' wishes and concerns, Valentin has become a real globetrotter. He spends a large part of his week outside Atlanta with his team in order to be as close as possible to the company's clients: 'I have access to all McKinsey offices around the world. However, the main rule is to always work closely with teams that come from different places in the United States, Canada and Mexico. So we meet up at the client's site on a regular basis from Monday to Thursday, sometimes ten hours away from home when the client is in Europe', explains Valentin.
A busy pace that appeals to our alumnus, who sees it as a way to further develop his thoughts 'I really love the idea of traveling and meeting up with clients and our teams who sometimes come from Dallas or Los Angeles. In my opinion, you learn and work better when you are with your team', adds Valentin.
According to Valentin, this workload, which is specific to the strategy consulting sector, doesn't really differ from the one in France. However, he notices one difference in the way employees interact with each other: 'The relationship with my colleagues is very good. Here, we give the floor to all team members. I think the biggest difference is that people are less straightforward and less confrontational than in France'.
Atlanta : a dynamic and authentic city
Very pleased with his life in Atlanta, Valentin wishes to highlight the quality of life there and the values held by its inhabitants: 'I really admire their values, and especially their culture of success! Here, success is regarded very positively (…) Americans also feel very close to nature, and many of them like to go hiking. Within one hour, you can be completely surrounded by nature, which is very appreciated'.
As an expat, meeting people locally can be tricky. Nevertheless, Valentin assesses his experience in Atlanta very positively: 'It's a magnet city that attracts everyone from the southeastern United States. They settle here because it's the largest city in the region. This allowed me to meet a lot of people my age with a similar background, who relocated after completing their MBA', adds Valentin.
Student memories that never fade
When Valentin looks back on the years he spent at CESI, he talks about the similarities between the spirit of comradeship at CESI and the one among his colleagues: 'Whenever I meet up with my colleagues again on Friday, I get that same feeling I had when I would join my classmates after a week of alternating work and study without seeing each other'.
Just like Jérôme and Philippe, alumni of the school, Valentin has very positive memories of his training at CESI: 'I have great memories of the years I spent at CESI – we were a small class and I was the president of the Student Council! We successfully set up a partnership with the Main Square Festival in Arras, which my classmates really enjoyed'.
Before leaving France and moving to the United States, the alumnus was able to retain ties with the school by taking part in the graduation thesis jury on several occasions. He also takes the opportunity to highlight the strengths of the school's alumni network: 'The first strength is in numbers! We're more than 100 000 alumni, which means we can have connections in any sector'.
Nearly ten years after his graduation, Valentin plans to continue his career in the United States and shows us that no academic career is predetermined: 'I love my job and I have the opportunity to work closely with world leaders. Studying in the United States is also an investment, which must be made profitable! If I could give one piece of advice, it would be not to hesitate to put an idea or a passion into practice!'