Alumni Day – Oceania continent: Jérôme's profile, an alumnus from the class of 2010 and a business manager in Australia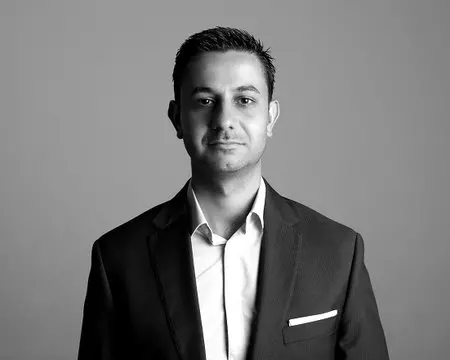 Dans cette page :
---
As part of World Alumni Day, CESI is creating several profiles of its alumni who are living in the four corners of the world.
Jérôme's profile
As part of World Alumni Day, CESI is creating several profiles of its alumni who are living in the four corners of the world.
Alumni Day celebrates former higher education graduates from the 13th to the 28th of May 2023.
In this context, CESI is starting its World Tour with Jérôme, who graduated from the apprenticeship engineering training at the CESI campus in Angoulême in 2010, and who is currently a business manager in Perth, Australia.
Following his graduation, Jérôme was quick to consider moving abroad: 'Given both my parents are Portuguese, I've always been immersed in a multicultural environment where several languages were spoken. At the time, I was looking for a job in Brazil because I already spoke the language. In the end, I was contacted by an Australian company based in Perth'. Hired in 2013, this professional experience allowed him to discover Australia, a country he had never visited before: 'I had a very wildlife-oriented view of Australia, with the images of kangaroos and koalas that we all have in our minds. Once I arrived here, I realized the extent of mining and gas industries', explains Jérôme.
Australia, land of opportunity
After five years in a remunerated employment, Jérôme decided to embark on an entrepreneurial adventure, thus creating Profluid, an industrial valves integrator that serves the Defence industry (Australian Air Force) and the gas and mining industries, highly represented in Western Australia.
'Since there are so many opportunities here, I was able to create my own business shortly after arriving, and today I sponsor international employees so they can come and join us. It's truly a land of opportunity for those who know how to use local resources wisely', says Jérôme.
With 11 employees in Perth and two in the Philippines, Jérôme is now far from the tasks specific to the engineering trade: 'My current job is no longer in engineering, but in people management: building team cohesion, managing the financial and commercial side, developing the quality, safety and environment dimensions, etc. (…) I'm also focusing my efforts on developing the company, new technologies and the markets of tomorrow so that we can adapt to environmental challenges'.
A human-centred vision of engineering
The network, a watchword in the Australian professional world, is a key element in Jérôme's line of business: 'A specificity of the Australian industrial market is that it is a network economy. Here, our customers become friends or were friends to begin with'.
He shares with us his relaxed vision of work where balance between professional and private life is essential, thus creating a work environment where the human dimension is paramount: 'It's not uncommon to receive a call from a customer who wants to cancel a meeting to go fishing or kite-surfing because the weather's just right!', admits Jérôme.
Given Australia's positive pedagogical approach, Australian engineering differs from its French version. 'Australia is full of different cultures as a result of heavy migration. This mix allows us to enrich our reflection, and to discover logical methods that are totally different from ours (…) Social interactions at work are no longer formal meetings with customers, but truly enjoyable moments where we meet up at a cricket or rugby match, or for a drink', adds Jérôme.
Expatriation : a real challenge
Expatriation is not easy and can be a challenge for some. Jérôme recalled how difficult it was to leave his life in France behind, finding himself more than 7 000 km away from his loved ones. Building a professional network, something so essential in Australia, was also a real challenge for this alumnus who today would not leave this haven of peace for anything in the world, where 'the weather, fauna and flora, and lifestyle, offer an ideal environment for a very interesting and outstanding social cohesion', points out Jérôme.
Training at CESI: an added value in professional life
When Jérôme talks about his five years of study at the CESI campus in Angoulême, the practical and professional aspects of his training immediately stand out:
I'm very happy to have been able to start my professional career directly in practical terms with an apprenticeship training. I wanted to learn a trade without having the academic dimension that can be found in some schools. Three years later, we were up and running, ready to enter the working life in which we already had a foothold

Jérôme
He also shares a word about his classmates: 'I have very fond memories of my studies at CESI, in particular of my classmates! I've kept in touch with a few former students and, as luck would have it, I run into a classmate in Australia who was backpacking and hitchhiking in Perth'.
Jérôme has also managed to maintain his ties with CESI since he was invited to take part in an end-of-year jury, so every chance he gets, he takes the opportunity to visit the teaching staff at the Angoulême campus: 'Every time I go back to France, I quite often drop by unannounced to say hello!'', explains Jérôme.
Thirteen years after receiving his graduation diploma, Jérôme assesses his academic and professional path very positively, and now wants to continue developing his business in Australia.