Alumni Day – African continent: Yohannes' profile, an alumnus from the class of 2021 and a civil engineer in Côte d'Ivoire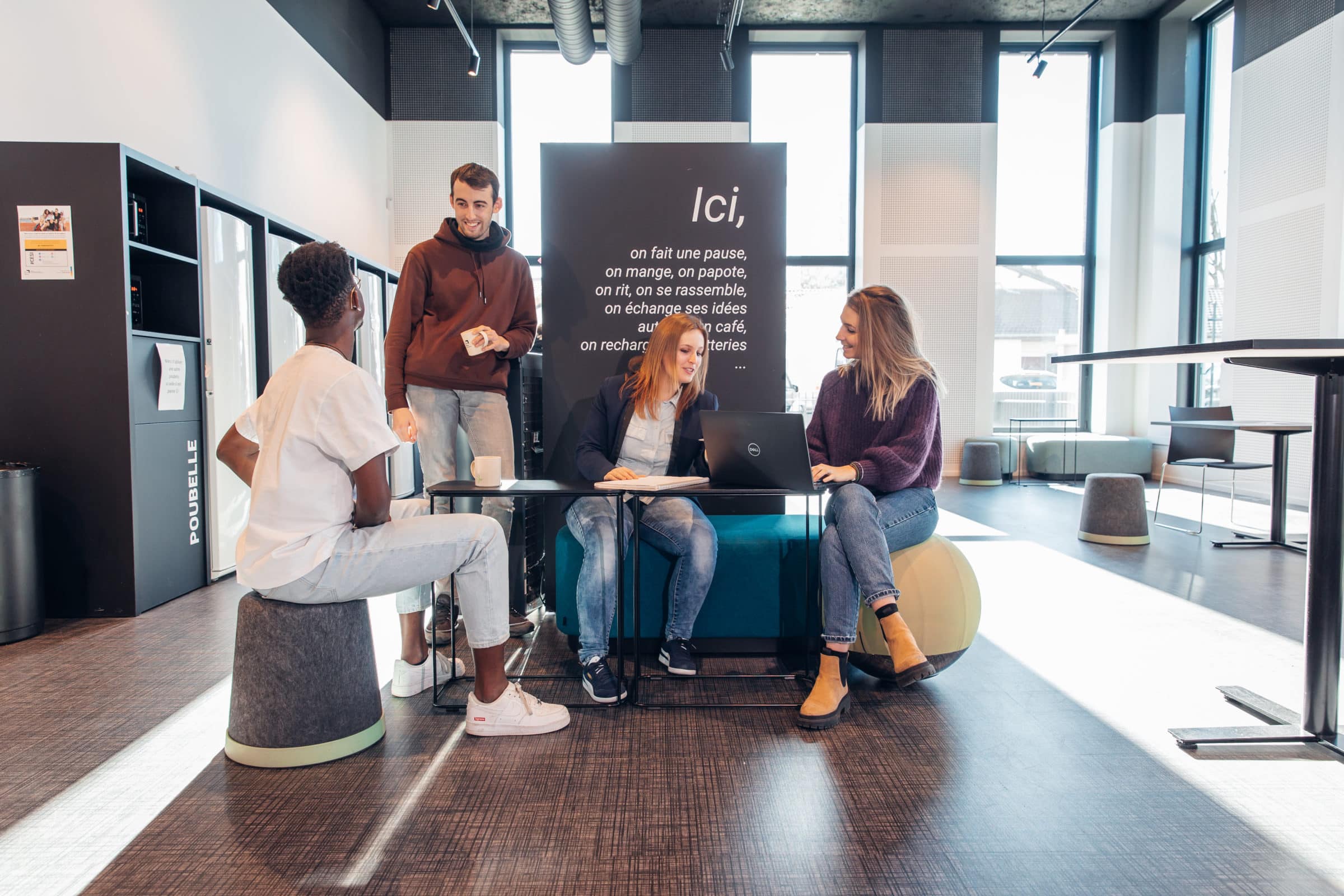 Dans cette page :
---
As part of World Alumni Day, CESI is setting off to Abidjan, in Côte d'Ivoire, to meet Yohannes, an alumnus from the class of 2021 at the Arras campus and a civil engineer.
After getting his general engineering degree under apprenticeship, Yohannes built his professional career in the construction industry in France for three years. From Lille to Le Mans and then to Paris, this alumnus has held the positions of design manager and civil engineer.
It was during his training at CESI that Yohannes first heard about international volunteering (VIE): 'As I really wanted to work abroad, I had three destinations in mind: Côte d'Ivoire, the United States and Brazil. At the time, job offers for the United States weren't open yet because of COVID, and the language barrier in Brazil made the process more complicated. These constraints led me to choose Côte d'Ivoire. And I don't regret this decision at all!', explains Yohannes.
Côte d'Ivoire, a very familiar environment
Of Ivorian origin, Yohannes didn't have to deal with the usual obstacles faced by expats: 'Being of Ivorian origin, I know this country very well! It wasn't a problem for me to fit in because I already had relatives and friends there', says the alumnus.
Yohannes, who is currently under an International Corporate Volunteering programme at a French company, hasn't noticed any stark differences between the French engineering world and its Ivorian version: 'In terms of assignments and organisation, it's basically the same environment as in France. The work is a bit more diversified than in France because we're an independent entity, so I'm not only responsible for managing construction works, but also for logistics and import (…) Nevertheless, I find that there are many more unforeseen events here that affect schedules. These unpredictable circumstances have taught me to bounce back easily'.
However, the alumnus notices one difference between a position under a permanent contract in France and a position under an International Corporate Volunteering programme (VIE), where the level of responsibility is higher: 'It was a bit complicated at first. Given that the handover with the person who was finishing their VIE was very short, there was a lot of information to take in, but in the end it all fell into place really quickly!' adds Yohannes.
Ivorian culture or the art of enjoying the moment
Since Yohannes was able to cut his teeth in the north of France and in Paris, he was able to feel a real difference in lifestyle: 'If I could compare this with my past experiences in France, I'd say that here we can enjoy our private life more, life is far more pleasant! Even though I have the same workload as in France, I feel like I can spend more time with my loved ones', explains the alumnus.
A quality of life that further encourages Yohannes to continue his engineering career in Côte d'Ivoire. Currently working under a one-year VIE, the alumnus will be able to renew his contract for one extra year.
Training at CESI: a real contribution to a professional career
Now fully autonomous in his assignments, Yohannes is all the more aware of the impact that the skills acquired at CESI have had: 'CESI has contributed a lot to my organisation and discipline! Since I'm very autonomous in my job, I'm really putting this methodology into practice'.
The alumnus also points out the importance of team projects in his current role:
Working in a group is also a key element in my job right now. There are people who are not used to it and this really shows in the way they work. At CESI, team projects are carried out with all types of profiles, which allows us to adapt much more easily!

Yohannes
Under a work-study programme, some of the themes studied during the general engineering training are not necessarily applied to the student's assignments, but may be relevant to their future professional career. A fact that Yohannes confirms: 'You learn a lot of notions under a general engineering training. For example, I thought that the logistics weren't in line with what I was doing at the time. Today, however, this notion is essential in my profession and I'm really glad to have been able to address it during my training'.
Yohannes is still in touch with some of his classmates who have become friends. He highlights the major strengths of this alumni network: 'CESI's alumni network means, above all, highly qualified and diversified profiles! We find ourselves working in teams with people from all walks of life and all social backgrounds, which significantly complements our thoughts'.
Now working in Abidjan for the last seven months, Yohannes plans to continue his professional career in Côte d'Ivoire.